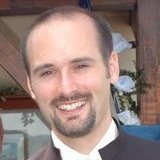 Founder and Managing Director at Cogitae
Nicolas achieved to use his expertise to find solutions for the revamp of Thomas Cook SAS' B2B and B2C websites.
Nice job.

Nicolas is a reliable, enthusiastic, creative and very productive engineer.
He knows how to bring a critical look at the processes in place and to offer innovative solutions.
You can rely on him.

Product manager at Crossknowledge
Nicolas enthousiasm and technological expertise is a mix that made working with him a pleasure! He has shown interest to multiple sides of the development of complex web applications, from code architecture to infrastructure, test automation, front end and back end development… A very agile mindset, full of solutions and ideas to test and explore!

Nicolas is a creative and efficient engineer, able to deal with many technical issues.

Sales & Operation director Fr & UK at Crossknowledge
Nicolas is an accurate person, understated and serious.
It is important to have reliable people and if I remember a word about Nicolas is Reliaquality.

Nicolas was my main interlocutor. We worked in a very smart and nice way. He perfectly knew to tell me the job to be done, showing a good mastery of the subject sign and high efficiency.